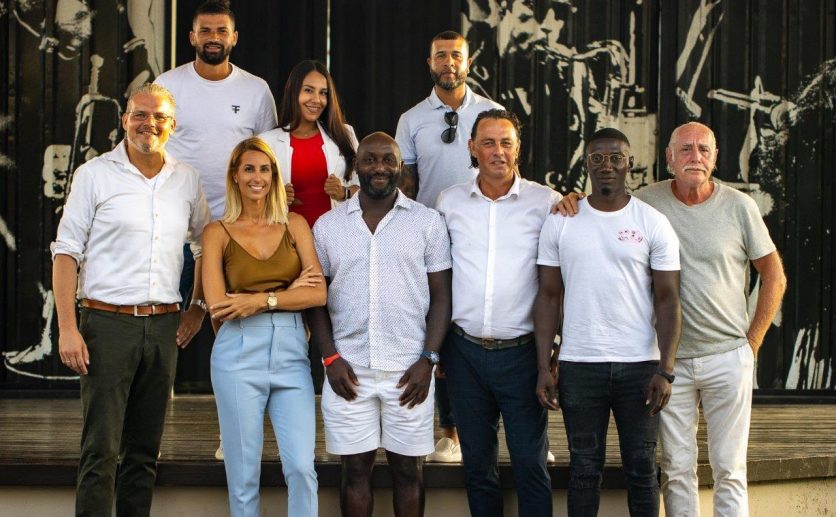 A long-term sponsorship between BEN Real Estate and the Aruba Soccer Academy.
'Turning dreams into goals' is the motto of the Aruba Soccer Academy (ASA). Giving young people the opportunity to excel, to reach their aspirations and to live their passion are key objectives of ASA. The people behind BEN Real Estate in Aruba also recognized the importance of this program and have enthusiastically entered a long-term sponsorship to support the Aruba Soccer Academy.
One of the projects of the ASA is to have a thriving trainer and scouting program in Aruba. Through this program young talent on the island can be recognized at an early age, so that proper training might lead to a successful career in soccer. 'Training the trainer' is also a way to improve the quality of soccer in Aruba. For these reasons, Dutch trainers and scouts Ferdi Vierklau and Phanatio Aweti are currently in Aruba.
ASA and the team of BEN Real Estate have met last Wednesday at Café the Plaza in Renaissance Marketplace to seal the partnership agreement. Accompanied by ex-professional of FC Amsterdam, Willem van Bommel, all parties involved, celebrated the fruitful corporation, and expressed the ambition to create more soccer opportunity for the youth of Aruba.
Image Gallery
(1)